About us
The Boyer Family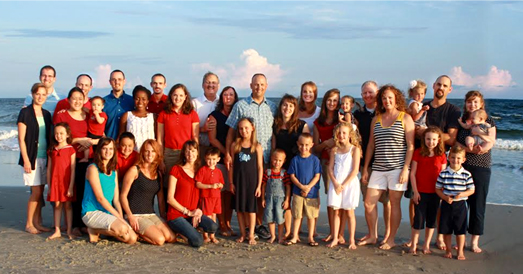 Hi! We're Rick and Marilyn Boyer and this is our family.

We got married (young) in 1973 and here we are, 14 children and quite a few years later.
We're so happy to have you visit the Character Concepts online store.  Our heartbeat as parents is to train up children (and now grandchildren) who are mighty in spirit and increasingly show forth the character of Christ.  With that goal in mind, we have put a lot of time and effort into finding creative ways to teach God's truth to our kids.
The products you'll find here are the result of lots of prayer, study, struggle--and trial & error.  They've been kid-approved and family tested.  We hope you'll find just the practical, powerful tools you need to address the many challenges in training up kids of character.  
Please come back and visit us often.  We'd like to get to know you better.  We welcome your feedback, too.  We learn so much from other Christian parents.  For now, come on in and make yourself at home.  We hope that you'll find teaching tools which--with the blessing and grace of God--will help you train up the next generation of Christian warriors.